Welcome to Ferret Treasures Store!
We hope you enjoy your shopping experience at Ferret Treasures store. Your purchases help us continue our mission of helping the ferrets of the Ferret Association of Connecticut (FACT). All bedding is made on site and is "battle-tested" after more than 30 years of experience. We also do our best to "ferret-out" unique and one-of-a-kind ferret gifts and treasures for ferret enthusiasts at a variety of price points. Thorugh this area you can also purchase a FACT membership, select one of the ferrets from the FACT foster program or purchase items benefiting the Xavier Ferret Canine Distemper Fund. Happy shopping!
View our latest Ferret Treasures Sale Flyer!
1 3/4" Leaping Ferret Pin
FACT-AlloyFerret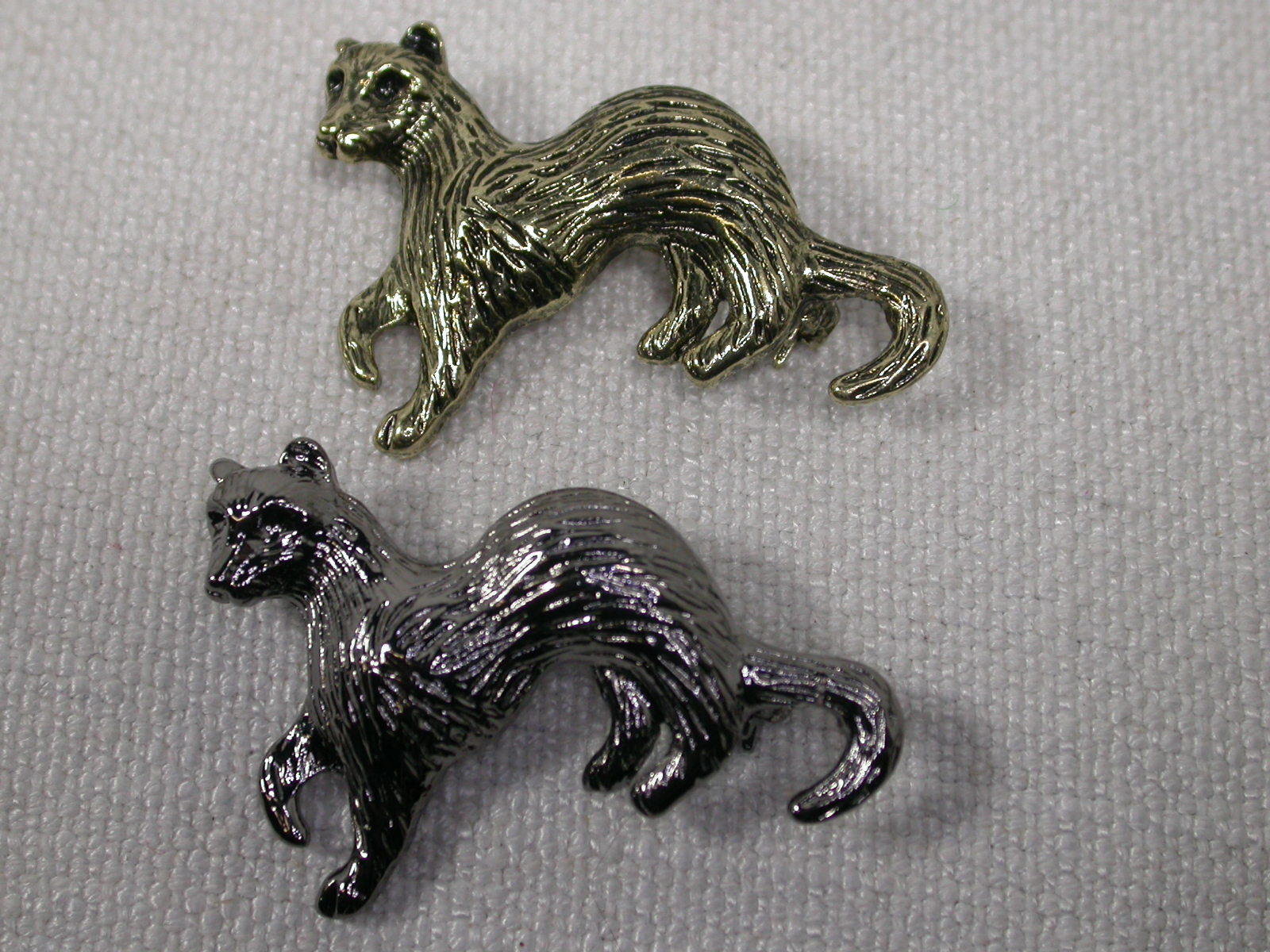 1 and 3/4" long and approximately 1 1/4" tall, this Ferret Association exclusive pin will make you smile. Inspired by an older English pewter piece, it comes in two finishes, a polished brass on alloy or a dark nickel finish on alloy. Both have just a bit of sheen, yet enough color to suggest a sable or dark pewter ferret.
Nicely detailed with safely clasp on back.
Please indicate color choice.

Country of Manufacture:China
Special Characteristics:Lead Free Alloy
Please select color
Nickel Finish (0) Brass Finish (0)