Welcome to Ferret Treasures Store!
We hope you enjoy your shopping experience at Ferret Treasures store. Your purchases help us continue our mission of helping the ferrets of the Ferret Association of Connecticut (FACT). All bedding is made on site and is "battle-tested" after more than 30 years of experience. We also do our best to "ferret-out" unique and one-of-a-kind ferret gifts and treasures for ferret enthusiasts at a variety of price points. Thorugh this area you can also purchase a FACT membership, select one of the ferrets from the FACT foster program or purchase items benefiting the Xavier Ferret Canine Distemper Fund. Happy shopping!
View our latest Ferret Treasures Sale Flyer!
Ferret Association of Connecticut Annual Membership
FAC-MEM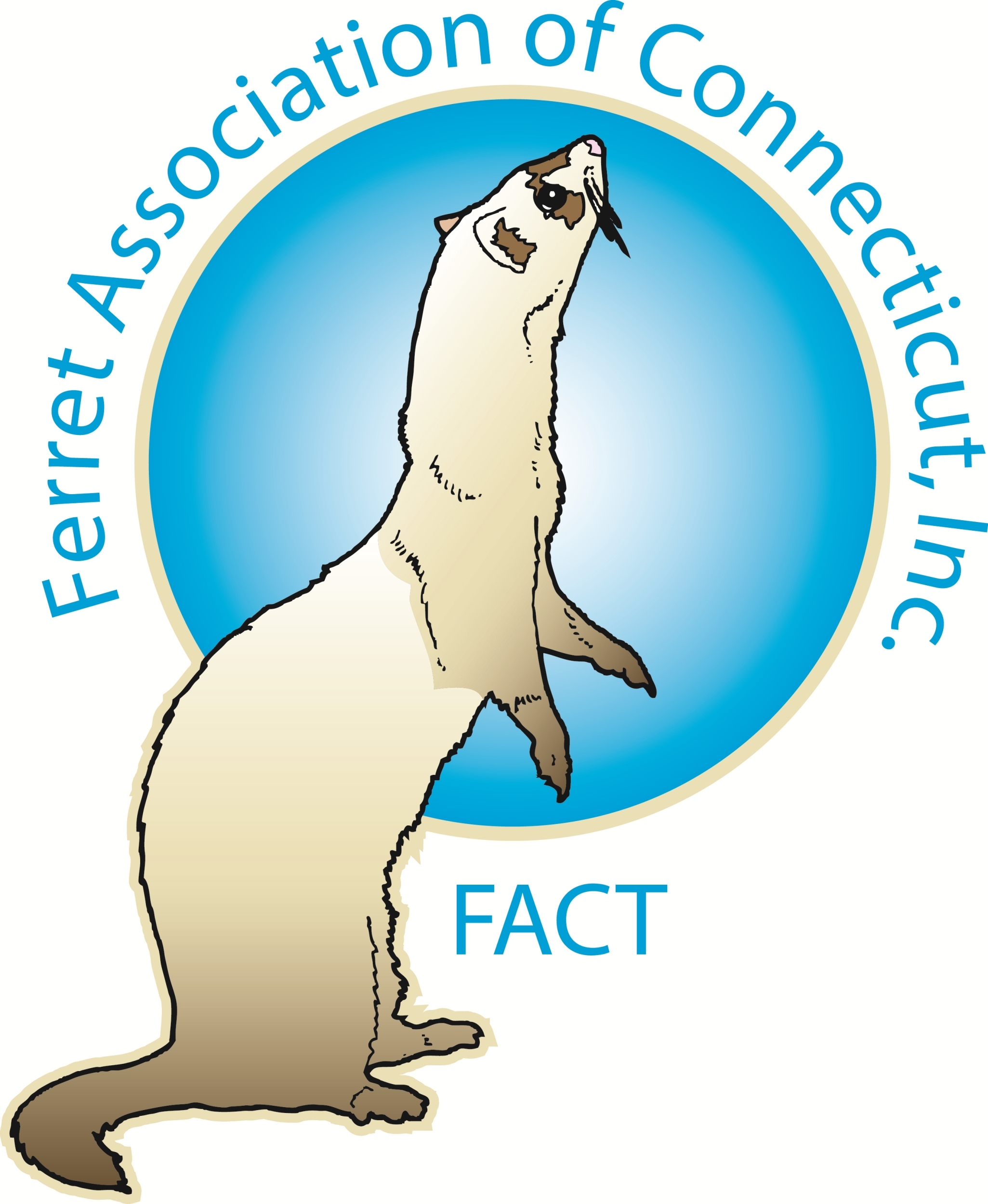 Associate Membership
The Ferret Association of Connecticut encourages supporters to become an associate member of our organization. Members come from all over the world. All that's required is a love of ferrets and desire to help them.
The initial membership includes a welcome kit with a copy of our ferret information material and bi-monthly newsletter. First year annual family membership is $25.
Associate members receive the following:
Our bi-monthly newsletter, Paw Printz. Averaging 12 to 16 pages, Paw Printz features local, regional and national news, ferret health and care articles, training tips, veterinary, shelter, and event listings;
Discounts in our shelter store;
A $10 discount on any ferret adopted through the Halfway House. (Note, Associates still are required to complete the adoption application and interview process);
Eligibility to share their love, care, and homes with an older or ill ferret who may need long-term care in our foster program. FACT provides payment for approved veterinary expenses while the animal remains permanently in the Foster home;
The knowledge that your membership is helping ferrets not only in Connecticut, but around the world through your support of FACT's national programs.
Renewal membership is $20 per year. You will be sent a reminder with your last issue of Paw Printz.
Please note: The renewal membership rate is only available to existing or former members. The additional $5 for a first time subscriber covers the cost of sending out the initial starter membership packet which includes some brochures and sample newsletters to keep you entertained until your first current newsletter arrives.
:
Ferret Assoication of Connecticut - FACT
Country of Manufacture:United States
Membership
First Year (0) Renewal (-5)