Welcome to Ferret Treasures Store!
We hope you enjoy your shopping experience at Ferret Treasures store. Your purchases help us continue our mission of helping the ferrets of the Ferret Association of Connecticut (FACT). All bedding is made on site and is "battle-tested" after more than 30 years of experience. We also do our best to "ferret-out" unique and one-of-a-kind ferret gifts and treasures for ferret enthusiasts at a variety of price points. Thorugh this area you can also purchase a FACT membership, select one of the ferrets from the FACT foster program or purchase items benefiting the Xavier Ferret Canine Distemper Fund. Happy shopping!
View our latest Ferret Treasures Sale Flyer!
Ferret Ornaments
FACT-FELT-3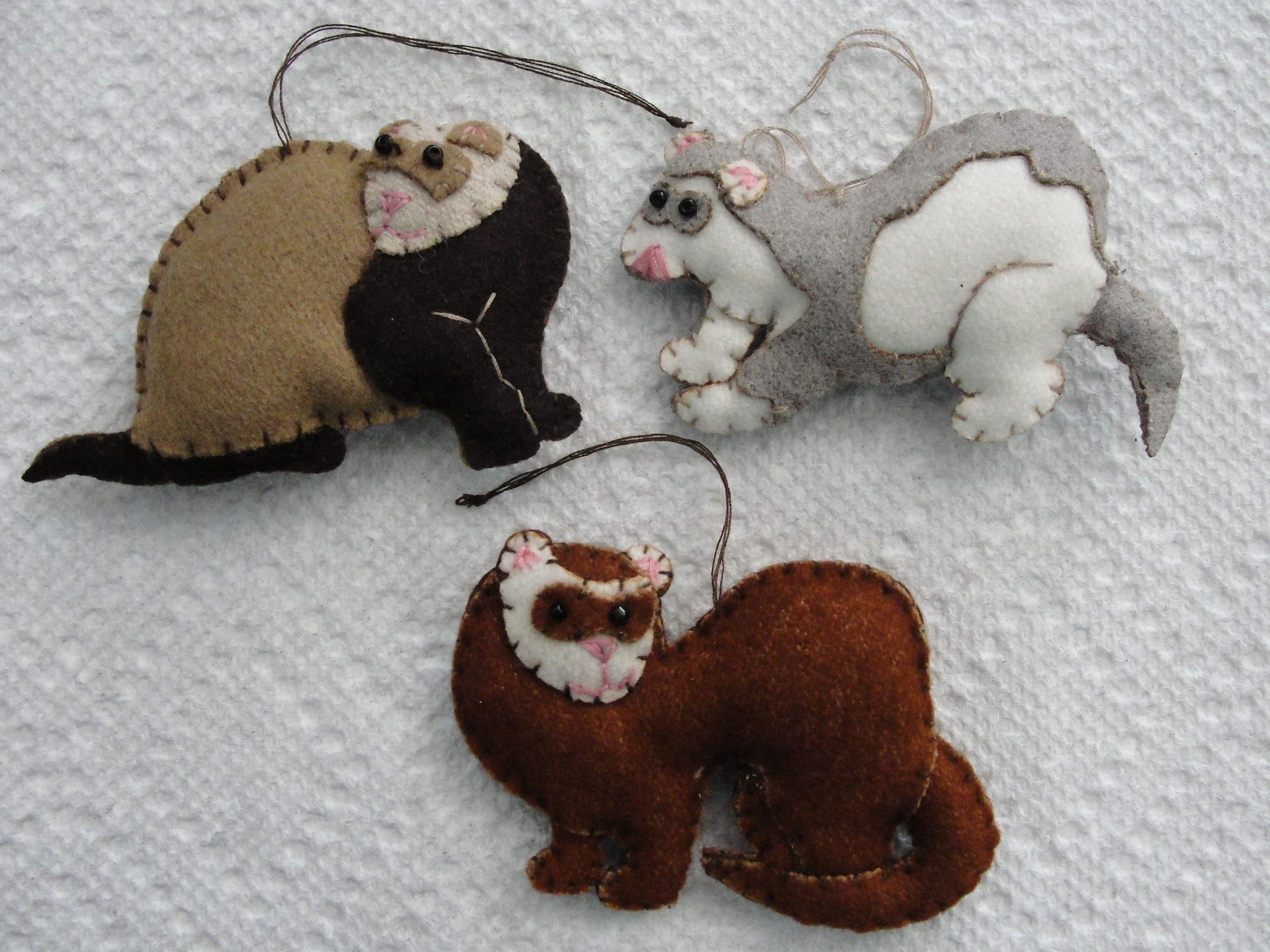 Designed exclusively for us!

Each is between 2.5 to 3.5 inch long, handmade of felt, decorated on one side and padded for a 3-dimensional effect. The eyes are seed beads; the nose and ears are embroidered in floss. This year we have three different "colors" available - silver, chocolate, and cinammon/sable.
Special! Buy all three (one of each color) for $15.00.

Brand:
Ferret Treasures Exclusive
Country of Manufacture:China
Special Characteristics:Handcrafted - Felt with Seed Beads
Color
Chocolate - Brown (0) Silver Mitt (0) Cinnamon/Sable - Reddish Brown (0) Set of 3 - 1 of each (8.5)