Welcome to Ferret Treasures Store!
We hope you enjoy your shopping experience at Ferret Treasures store. Your purchases help us continue our mission of helping the ferrets of the Ferret Association of Connecticut (FACT). All bedding is made on site and is "battle-tested" after more than 30 years of experience. We also do our best to "ferret-out" unique and one-of-a-kind ferret gifts and treasures for ferret enthusiasts at a variety of price points. Thorugh this area you can also purchase a FACT membership, select one of the ferrets from the FACT foster program or purchase items benefiting the Xavier Ferret Canine Distemper Fund. Happy shopping!
View our latest Ferret Treasures Sale Flyer!
Fleecey 2 Squeaker Ferret or Dog Toy
1FT-FleeceToy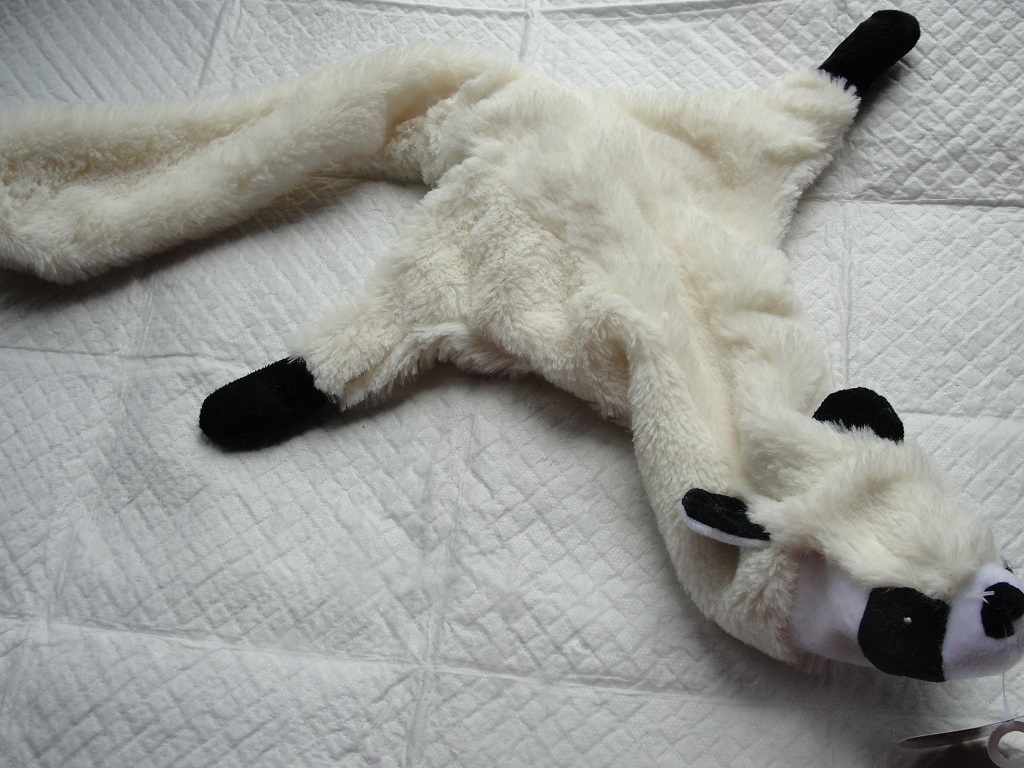 Fun toy pawfect for your fuzzbuts, pooch or for a ferret-lover (like yourself!
Technically this is a no-stuff dog toy with two 1 inch plastic squeakers inside. Made of supersoft minky fleece. Believe this may have started out as a raccoon. However, the coloring is all wrong and there are no rings on the tail. So, we have a "puffy tailed ferret!!"
Measures almost 21 inches long and about 12 3/4 inches long at the back legs
NOTE:The eyes are pieces of fabric and insecurely attached with thread. IF this is to be used as a pet toy, the eyes need to be clipped off (a VERY EASY, quick snip). But this is so soft you may just want to keep it on your lap as a pet, for those whose fuzzies won't sit still for it!.

As with any toy, please watch carefully as some ferrets may play a little too rough and could tear out the squeakers. Always check toys for rips, tears or chewing.

UPC:N/A
Country of Manufacture:China
Special Characteristics:Velour - Fiberfill - Embroidered - With Loop